Posted by Bridget on Jun 16th 2020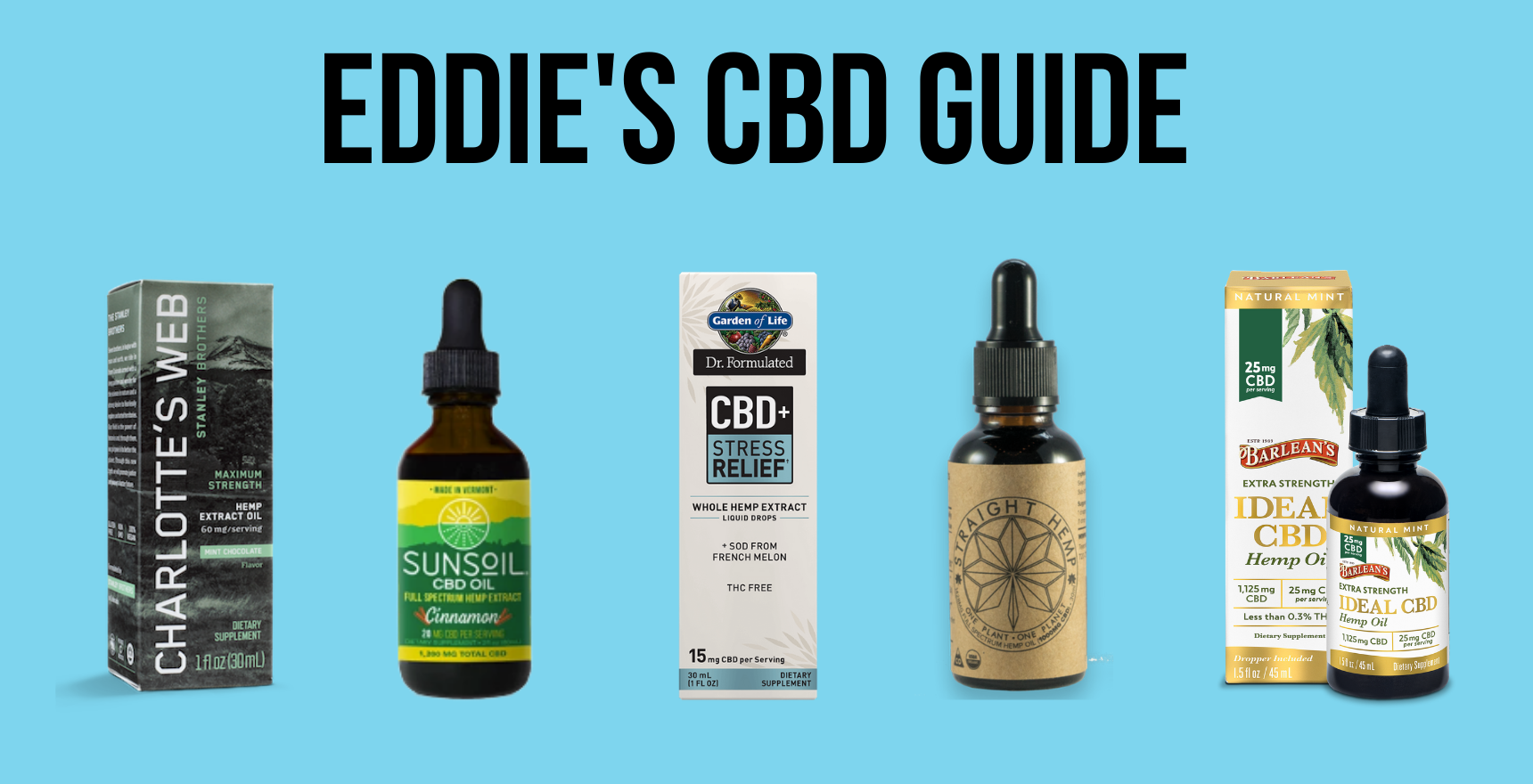 If there is one supplement that has gained a ton of mainstream attention over the past two years, it's CBD. And while it has gained a lot more awareness, we still get questions about CBD all the time; In the store, over the phone, all day, every day. This post is to inform on the benefits CBD, the questions we get asked most frequently, and the products we carry.
What is CBD?
CBD stands for Cannabidiol, which is a compound extracted from the hemp plant. It is one of the most researched and most beneficial compounds found in hemp (known as "cannabinoids").
How does CBD work?
The human body has an entire endocannabinoid system. This system is made up of CB1 and CB2 receptor sites that regulate different health functions. CBD acts on these receptor sites to help improve the function of our endocannabinoid system. Studies have shown that taking CBD orally may impact this endocannabinoid receptor activity by reducing inflammation and interacting with neurotransmitters. Another way that CBD works is by interfering with an enzyme that effects mood, preventing its breakdown and allowing us to experience positive emotions longer.
What do I take CBD oil for?
CBD oil has a large range of benefits. The most common uses are chronic pain and inflammation, mood, sleep, and seizure disorders.
How much CBD should I take?
Figuring out what dose and form of CBD is right for you is a bit of a trial and error process. If you are wanting simply to experiment and see any possible benefits, we suggest starting with a lower dose. If you are experiencing chronic pain, severe mood or sleep disturbances, or seizures, we suggest starting off with a moderate dose and increasing from there gradually as needed. If you want a slightly faster acting effect, we would suggest using a liquid or gummies since they will be more quickly digested than capsules. If you want more immediate pain relief to a specific area of the body, we would suggest pairing an oral CBD supplement with a topical cream.
Which brand is best for me?
There are countless CBD brands that have popped up over the past three years. Always look for reputable brands with full disclosure of ingredients and third party testing. Also look for minimal added ingredients. Here are a few further recommendations based off of the brands we support:
For the most bang for your buck: SunSoil and Barlean's are two extremely high quality options that come at a great price. For a lower dose, SunSoil has a 10 mg option (600 mg per bottle) at only $26.99. They also have a 20 mg option at only $53.99. Barlean's Ideal CBD is 16 mg per serving with 45 servings per bottle for $55.99. Both are also extremely high quality--SunSoil is certified organic and Barlean's has been one of the most reputable supplement companies for over 20 years.
For the highest strength: Straight Hemp and Charlotte's Web have the two highest strength options. Straight Hemp makes a 4,000 mg bottle (33 mg CBD per serving) and Charlotte's Web has a 6,000 mg bottle (30 mg CBD per serving). Charlotte's Web has the biggest variety in different strengths, making it a great brand to experiment with and find your appropriate dose.
For the purest product with least ingredients: Straight Hemp is an organic CBD oil in a hemp oil base. It has zero added ingredients or flavors.
For THC free: All of Garden of Life's CBD products are broad spectrum and THC free. They also have formulas specific to inflammation, sleep, stress, even beauty and pets.
For the most research and market credibility: It's hard to compete with the credibility of Charlotte's Web, the brand largely responsible for starting the whole CBD movement. Charlotte's Web does tons of research and third party testing, and with the most years of positive customer feedback and experience, making them a source you can always trust.
What is the difference in CBD and hemp?
CBD comes from hemp. CBD is the component of hemp that most people are looking for in a higher amount, but having other components of the hemp plant are beneficial for "the entourage effect" (the different cannabinoids in hemp working together as they would in nature). For the most part, this is a matter of product labelling--there was initially some controversy on whether or not products could label their product as "CBD" or "hemp." Be sure to check the label to make sure you can tell the actual CBD milligram amount.
How do I understand the different strengths?
As you might have noticed, some products are labelled as "15 mg" while others might say"2,000 mg." The products that are labelled as being upwards of 100 mg will be for the entire bottle, where as the products in the 5-60 mg range will be per serving. It's a bit confusing, but all you have to do to figure it out is to either multiply or divide by the number of servings. For example, if you see a product labelled as "1,000 mg" and you see that it is 30 servings, you can divide by 30 and realize that it is 33 mg per serving. This is the best way to compare products that are labelled differently.
Will CBD get me high?
No. All of our CBD products are less than .03% THC (the Tennessee state legal limit) and do not produce any psychoactive effects.
Where can I purchase CBD?
If you are located in Knoxville, you can purchase CBD at either of our in-store locations. We cannot currently sell CBD oil online, but you can give us a call at 865-693-4909 or 865-633-6533 to place a phone order for shipping.