Posted by Bridget on Jun 19th 2020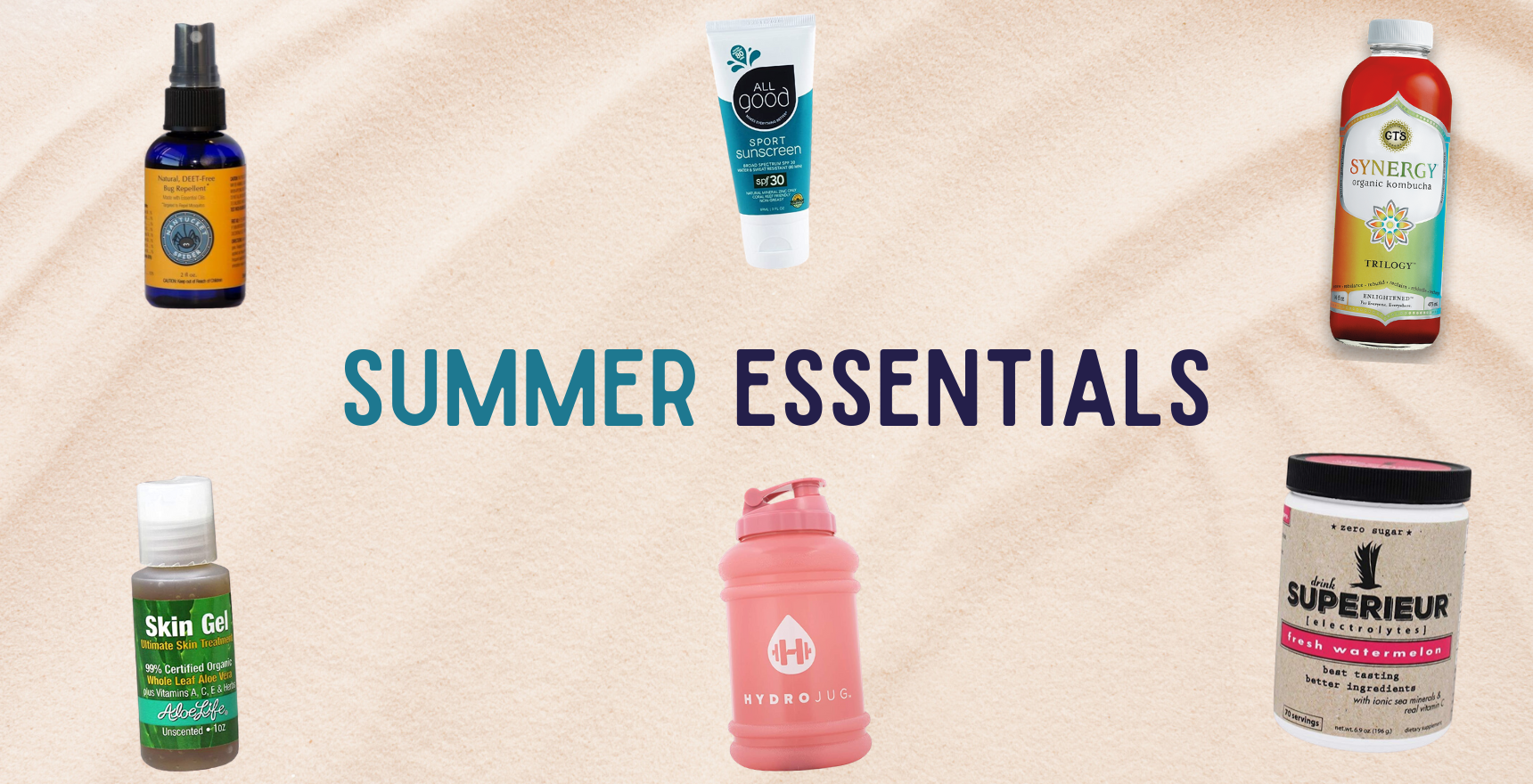 It's felt like it for awhile, but now it's official: Summer is here! This summer we've taken the time to prepare ourselves for the hot days, sunshine, and cravings and put together a list of all our must-have summer items. Try any of these out and thank us later, when you're having the best summer ever!
Aloe gel: Aloe is a miracle worker, as far as we're concerned; put it on sunburn, bug bites, itchy skin, you name it, it can help take care of whatever you've got going on. Anytime we get a mosquito bite or sunburn, we pop on some aloe for relief.
All Good sunscreen: Better yet, though, you can avoid the sunburn altogether, and with an all-natural product with no harmful chemicals. We have a spray as well as tinted and original rub-in liquid. All Good sunscreens use non-nano zinc oxide as the active ingredient – a topical mineral that sits on top of your skin and won't absorb into your body. It is also completely safe for the ocean and coral reefs--YAY!
Nantucket Spider bug spray: And of course while you're out exploring, you'll want to avoid those pesky bug bites. This all-natural, essential oil blend GREATLY exceeded our expectations; we've put it to the test on some hot, muggy Tennessee evenings and it works like a charm.
Liquid IV and Superieur electrolytes: These are our two favorite electrolyte powders. Both are great if you find yourself outdoors a lot in the summer OR for recovery if you've had just a bit too much to drink.
HydroJugs: Name a more fun way to drink water than carrying around a cute half gallon jug... We can't think of one! HydroJugs make it easier to drink the amount of water your body needs in the summer heat.
Kombucha: We know not everyone is on the kombucha train, but its health benefits for digestion and immune system make it worth it. Plus, we think they're delicious and refreshing once you give them a chance (or if you're already a vinegar fan). We love the locally made Frog Juice, which has the most creative flavors ever, like blueberry basil and beet apple ginger.