Posted by Bridget on Jul 22nd 2020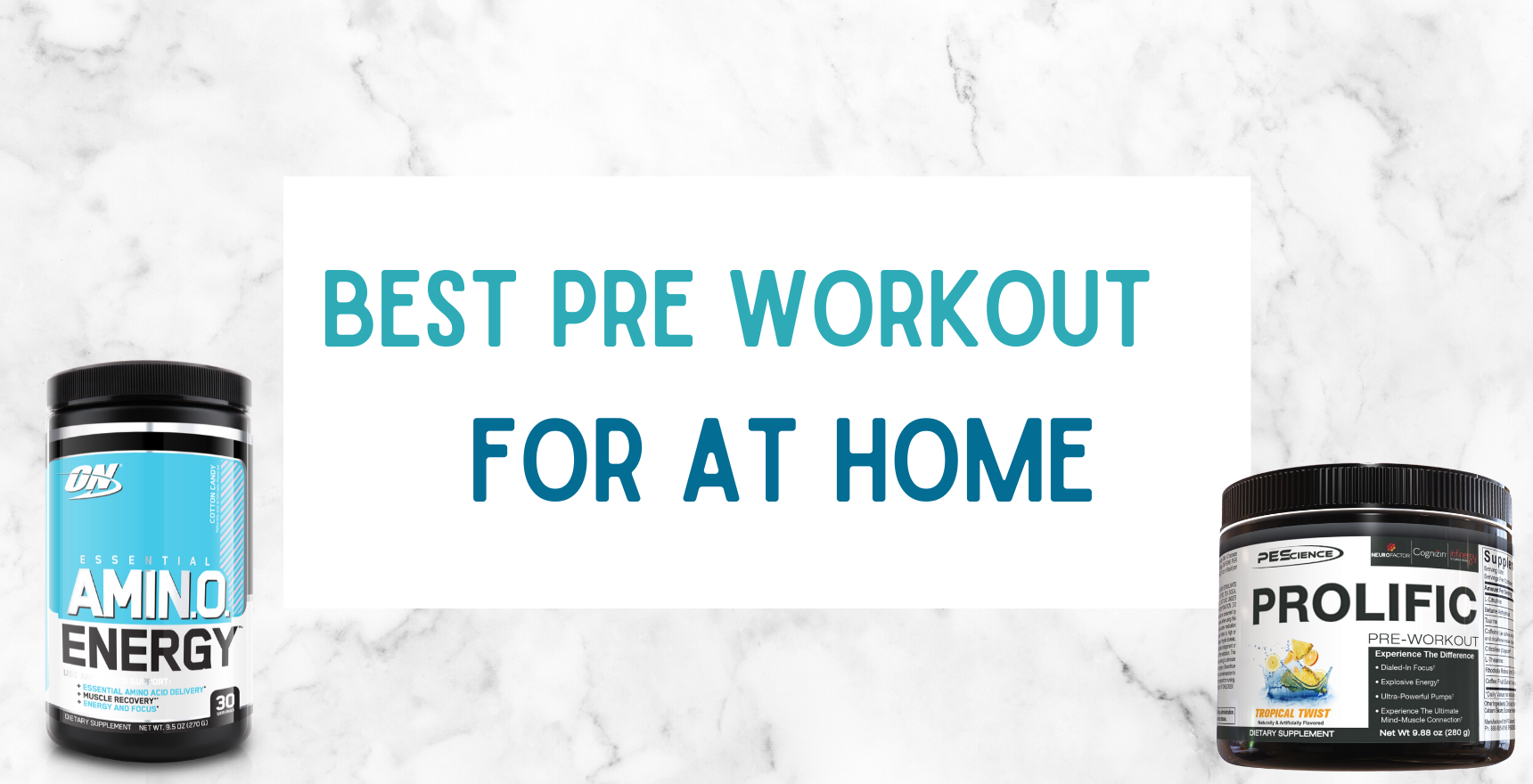 We get it--it's been quite a few months now of at-home workouts. For some of you, it's because the gyms are closed. For others, it's because you prefer to stay at home to minimize risk of infection. You've probably gotten a little burned out on the at-home workouts, missing the environment of your gym, your friends, the equipment, and the overall experience. And while at-home workouts might not require mega doses of caffeine, trying a new pre workout can be a great way to spice up your at-home training. It can give you that extra edge, that extra spike of energy you need to get excited about working out again.
Here are our top 4 pre workout suggestions for at-home workouts:
ON Amino Energy: This has been our top selling pre workout for at least five years now. It's extremely versatile; you choose the dosage (1 scoop contains 50 mg caffeine; recommended dose is 2 scoops) depending on your activity level and caffeine tolerance. It can be used as a preworkout before lifting OR cardio, during your workout for extra energy and BCAAs, or anytime during the day (like Spark but much cheaper). The taste and flavor variety are also amazing.
PEScience Prolific: This one is just a little stronger than Amino Energy, with 180 mg caffeine per scoop and a few more ingredients for focus and endurance. It provides a long-lasting clean energy, making it perfect for at-home workouts because once you're done, you can go on with your day filled with more energy to complete whatever work you need to do. Also tastes amazing and mixes up perfectly--no gritty, pre workout texture or taste.
Tennessee Pre: This is the pre workout for you if you want to keep making gains even while stuck lifting at home. It's a great all-in-one product, with your typical pre workout ingredients for energy, pump, and focus, as well as full servings of creatine, BCAAs, and glutamine. AKA, the most well-researched supplements for muscle recovery and gains!
Redcon1 Big Noise: This is the best option for you if you're searching for a stimulant-free option (no caffeine!). This is a good choice if you train later in the day or if you are simply avoiding excess caffeine. Some stimulant-free pre workouts focus either solely on pump or solely on mental focus, while Big Noise has ingredients for both--so imagine an awesome pre workout, just without the caffeine.