Posted by Bridget on Nov 12th 2020
Who doesn't love a good holiday gift guide? You know your son loves working out, or that your niece collects essential oils, but that doesn't mean you know exactly what they want for Christmas. That's why we did the work for you, and put together a gift guide for ALL the different types of health & fitness lovers in your life!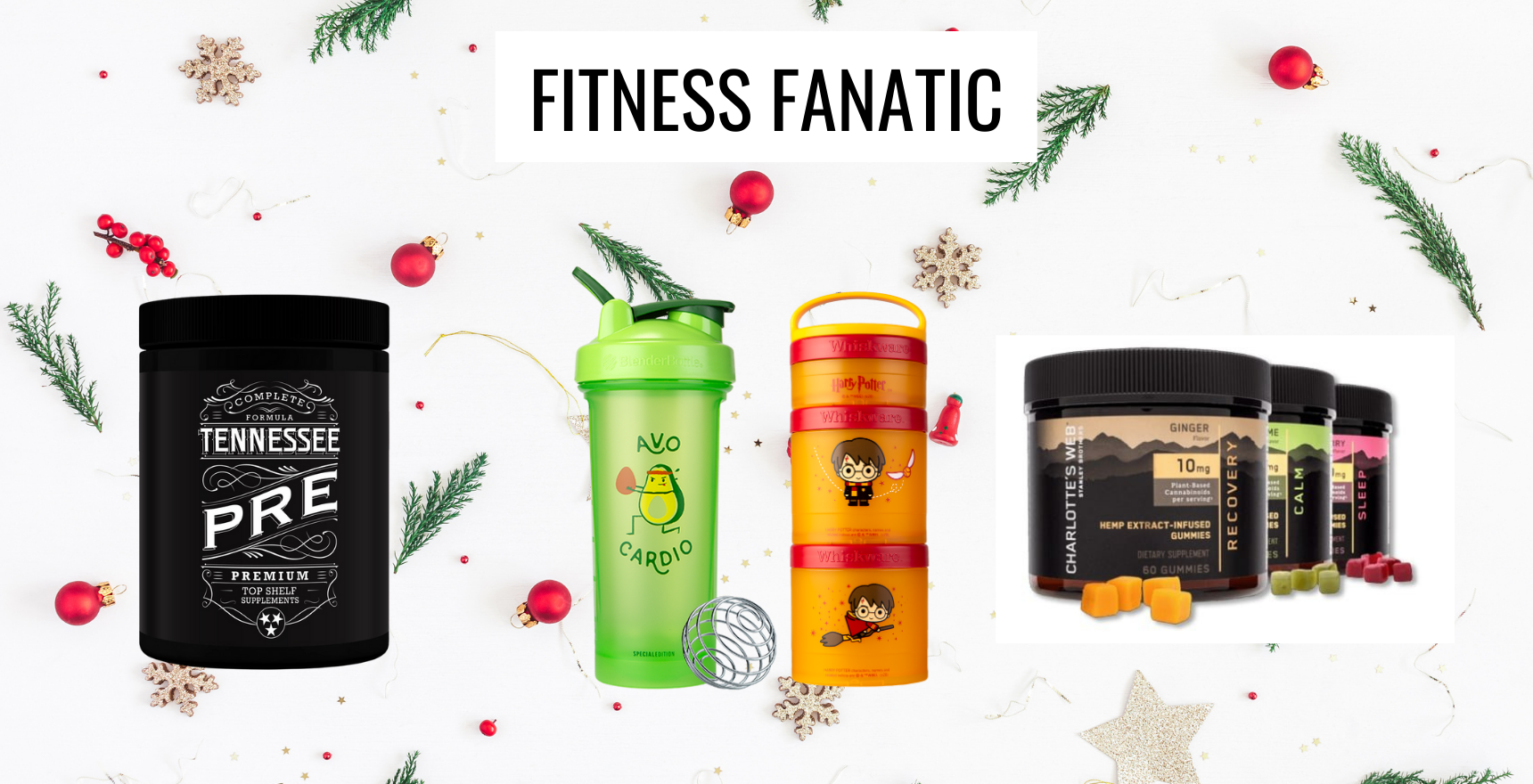 The Fitness Fanatic
You know the one; the person who spends all their free time in the gym, always talks about gaining muscle and eating enough protein. Our top picks for this holiday season are:
Most Fun: Foodie Blender Bottles: These Blender Bottles make drinking pre workout and protein shakes that much more fun. Best-sellers are "Avocardio" and "Let's Taco 'Bout Fitness." https://eddieshealthshoppe.com/blender-bottle-avocardio/
Local Favorite: Tennessee Pre pre workout: A pre workout that tastes amazing, has high-quality ingredients, and is locally made in east Tennessee? Can't go wrong! Extra props if you get the new Rocky Top Orange flavor. So. Good. And so perfect for Knoxville!
https://eddieshealthshoppe.com/tennessee-pre-rocky-top-orange-30-serving/
Charlotte's Web CBD gummies: Perhaps a "unique" pick for fitness lovers, but think about it--they put their bodies under a lot of stress, on a daily basis! The benefits of CBD oil range from sleep to stress relief to pain and inflammation. All things that any fitness lover would benefit from! We feel as if Charlotte's Web gummies do a great job absorbing faster than most liquids or capsules, and have a great synergistic effect with the herbs added to the different formulas (Calm, Sleep, Recovery).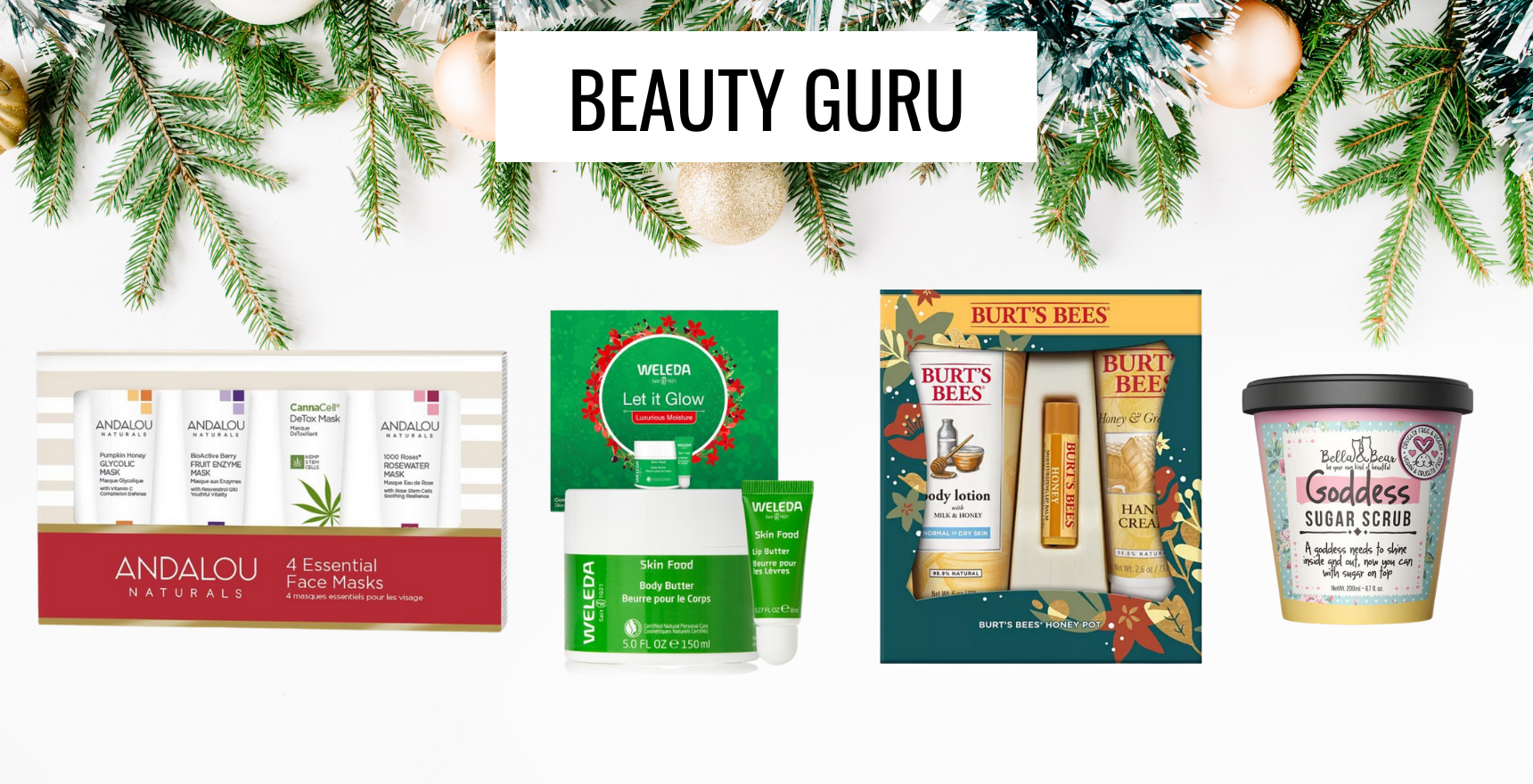 The Beauty Guru
Here's for the friend who loves all things skincare and feel-good, especially if they are health-conscious and care about the quality of what they put into and onto their body. Top picks:
Most Unique: Bella & Bear Sugar Scrubs and Whipped Bath Soaps: These are so cute and bound to make whoever receives them feel pampered and loved! And who can resist scents like "Unicorn Dreams" and "Goddess"?
https://eddieshealthshoppe.com/bella-bear-goddess-sugar-scrub/
Can't Go Wrong: Burt's Bees: An oldie, but a goodie. Everyone loves Burt's! Especially these gift sets that have a variety of his most popular products.
Great For Anyone: Weleda: A good hand cream is a must in the winter months, for anyone! These make great gifts for co-workers or relatives, since they can be appreciated by all, regardless of their interest.
https://eddieshealthshoppe.com/weleda-let-it-glow-skin-food-duo/
Face Mask Fiend: Andalou: Face masks are always fun, but especially when you get to try a little of this and a little of that depending on what your skin needs. https://eddieshealthshoppe.com/andalou-naturals-4-essential-face-masks/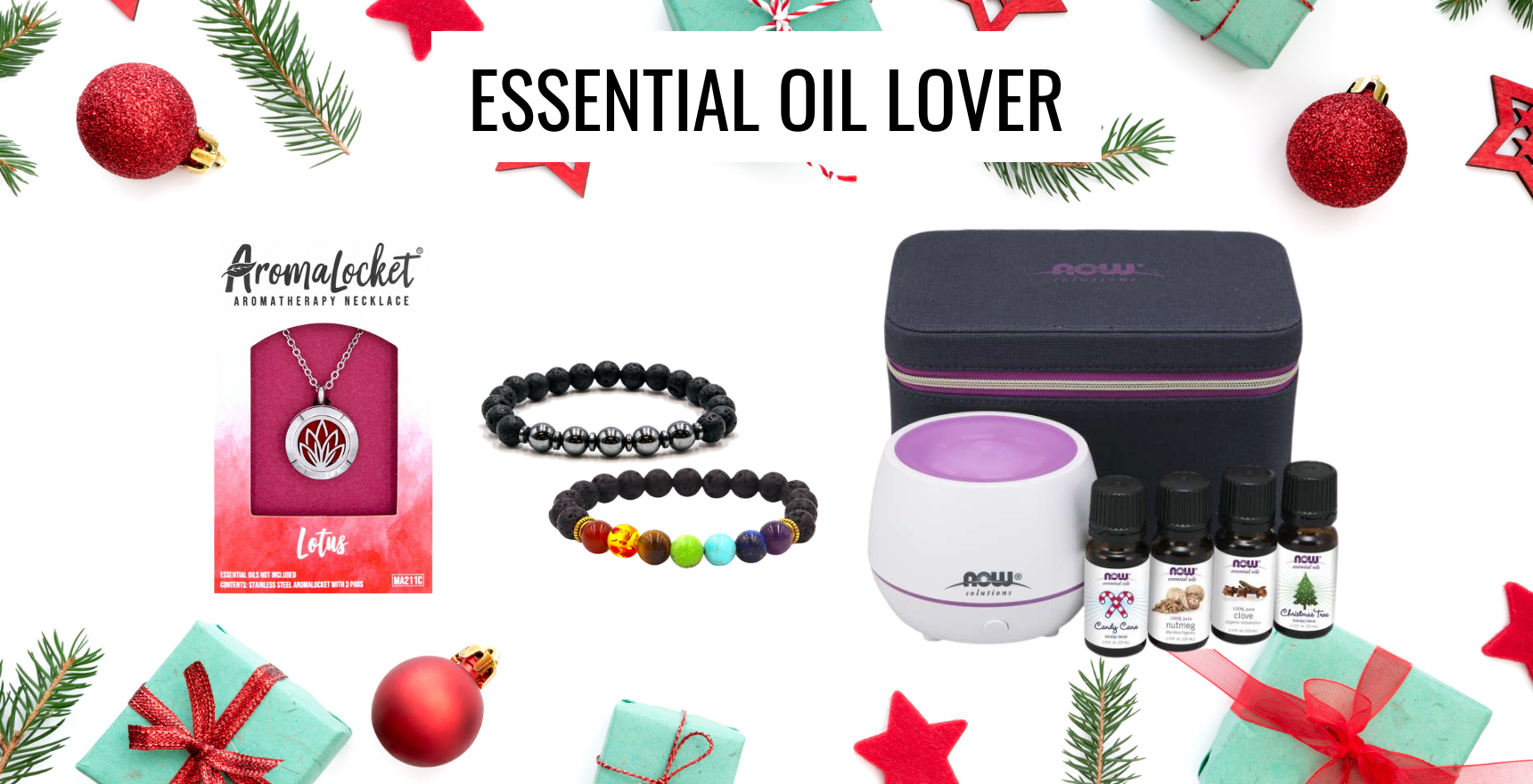 Essential Oil Lover
Essential oil-related products make great gifts for most anyone; there's just something undeniably fun about getting and trying new oils. These gifts are perfect for anyone who is into essential oils already, or just exploring the field.
Most Fun: Matrix Aroma Lockets and Lava Bracelets: So much more exciting than just getting someone a diffuser or guessing what essential oils they need! Wearing your essential oils in the form of jewelry is SO cute, and so much cooler than just dabbing them on your skin.
Classic & Great For Beginners, Too: Now Holiday Cheer Gift Set: Perfect to get someone started on essential oils, with a mini diffuser and holiday-themed oils.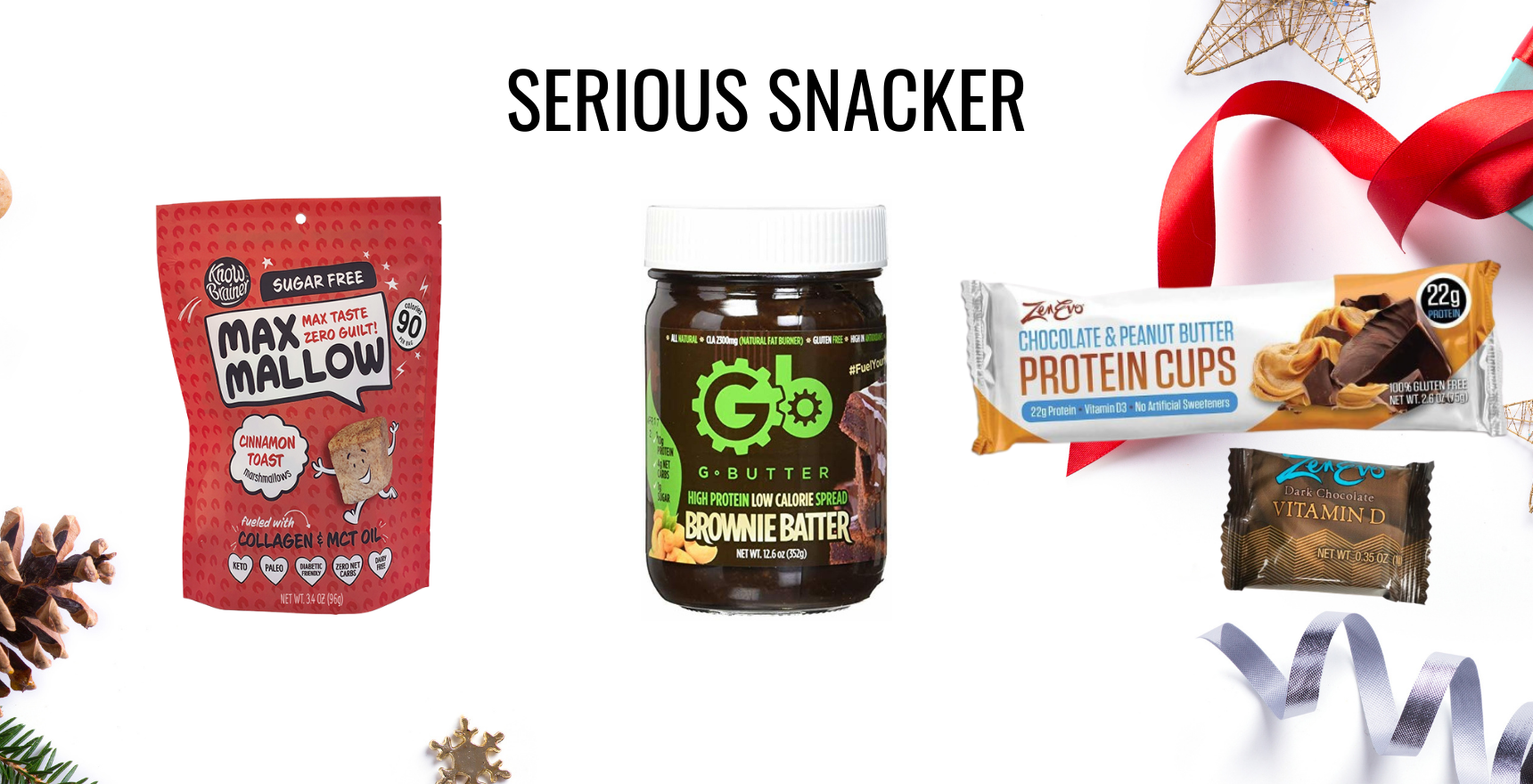 Serious Snacker
Most Unique: G Butter: We've sold G Butter for about 4 years now, but it's still such a unique concept and DELICIOUS product. It's essentially a high protein spread that tastes amazing and can be transformed into a protein brownie/cookie when microwaved. And it's super low sugar and fat, making it "work" with most any diet. The most "seasonal" flavor is probably Sugar Cookie, and Brownie Batter is always a favorite. https://eddieshealthshoppe.com/g-butter-spread/
Most Fun: Max Mallow: Marshmallows that are high protein, low carb, and zero sugar--and adorable packaging--makes them an extremely giftable option. And at only $5.49 a bag, might as well get them a couple different flavors to try! https://eddieshealthshoppe.com/know-brainer-max-mallow-vanilla/
Local Favorite: ZenEvo Chocolate: Chocolate that's healthy, and made by Eddie himself… Need we say more? No matter what you're a fan of and what your goals are, ZenEvo has an option for you; our favorite options for gifts this year are Hemp Squares (because who doesn't need to chill out this year?), Sleepy Sweet (because who doesn't want delicious white chocolate before bed that helps you sleep?), and Protein Peanut Butter Cups (because who doesn't want a healthy alternative to Reese's in their stocking?).
https://eddieshealthshoppe.com/search.php?search_query=zenevo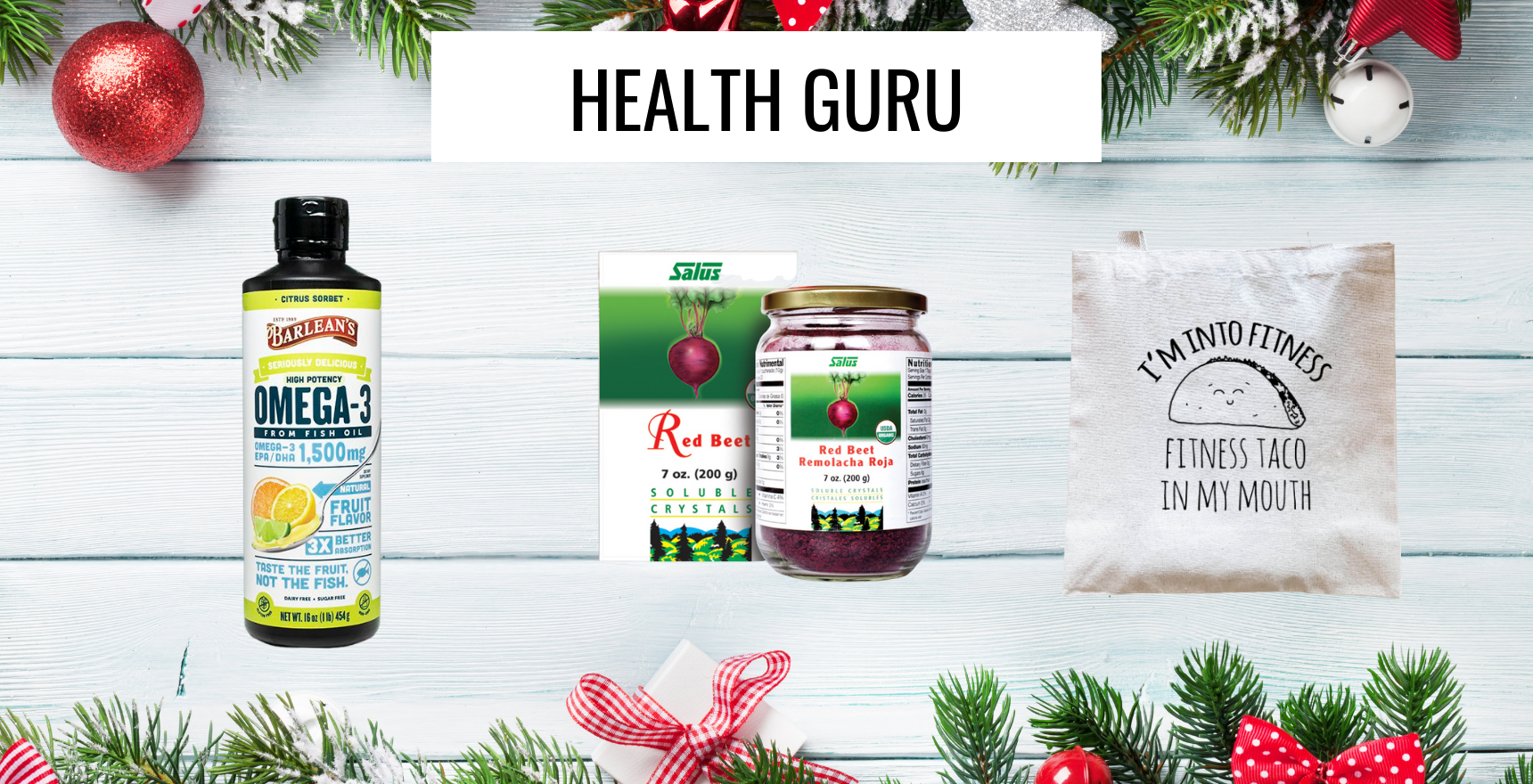 Health Guru
Yummiest: Barlean's Omega 3 Swirls: These are so good and so good for you; any health guru would LOVE to try these. We are the top sellers of Barlean's Omega Swirls in the country, and for good reason! The benefits of omega 3s are practically endless, and these taste AMAZING (so good you'll want to take them every day...the opposite of your pills!). And the craziest part of all? Typically you'd think that if a supplement is in a better tasting form then it couldn't possibly have as many health benefits for you, but these have actually been emulsified for superior absorption to other fish oils. So the choice is yours--an omega 3 that tastes like fish, or key lime pie! Tough choice…
https://eddieshealthshoppe.com/barleans-omega-3-swirl-fish-oil/
Most Unique: Beet Crystals: Beets have gotten hugely popular over the past few years, and for good reason--they're amazing for cardiovascular and nitric oxide support, as well as an all-natural source of energy. While giving someone beet crystals might seem a bit odd, we assure you that if they're a health lover they will LOVE these--they taste amazing (way better than regular beet powder) and are extremely high quality. https://eddieshealthshoppe.com/salus-beet-crystals/
Funniest: Punny Tote Bags: All good health gurus should care about the environment, right? These punny tote bags are great for Eddie's Health Shoppe, Farmer's Market, & Trader Joe's runs, and guaranteed to brighten up any shopping trip.
Happy shopping! And remember--you can't beat the gift of health!