Posted by Bridget on Jul 17th 2020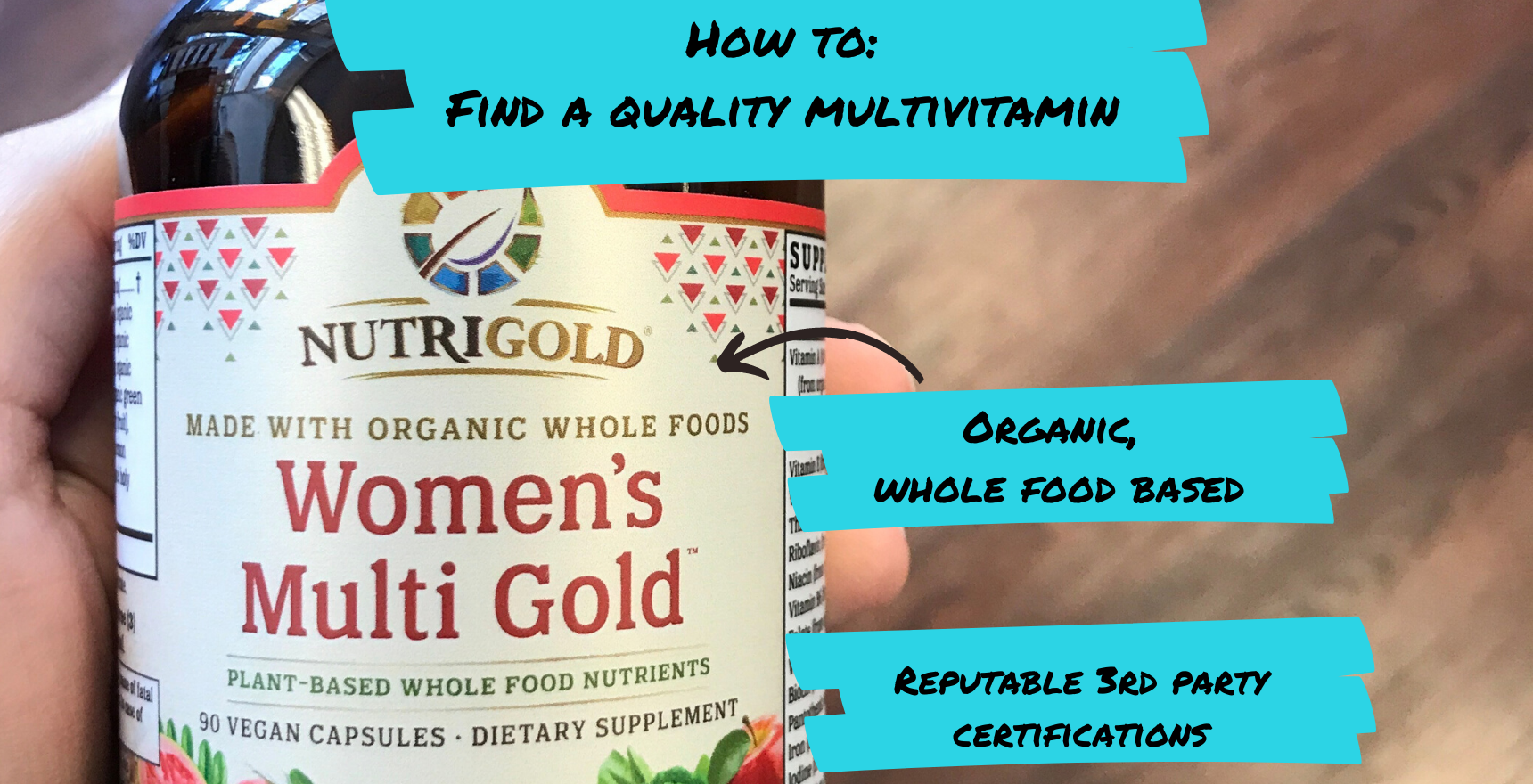 Do vitamins make your stomach hurt?
This should NOT be the case… But it definitely can be, if you are not using a high-quality supplement.
Centrum one daily, and other non-health food store brands, might be easy to find and inexpensive, but they are not even worth the small amount of money spent. Synthetic vitamins are difficult for your body to digest since your body does not easily recognize the synthetic forms, which can result in stomach pain or lower energy from your body working hard to assimilate the nutrients. They are also often full of unhealthy fillers.
How can you recognize a good quality vitamin?
1. Whole food based: Look for vitamins that are advertised as "whole food based" (vitamins that come from actual fruits and vegetables). When vitamins and nutrients are in the form of real food, your body can absorb them much more easily--after all, FOOD is what our bodies were designed to digest, not man-made substances. Double check the ingredients on the back to make sure that the ingredients truly are at least 75% whole food based (or 100% if possible).
2. Organic: Brands that take whole food based a step further and use organic whole foods are typically the highest quality, which is especially ideal if you've had trouble digesting vitamins in the past. A few brands we have that are organic are NutriGold, Garden of Life, and Blue Bonnet.
3. Third party certifications: USDA organic is one awesome third party certification, but there are lots of others that can also signify a high quality product. Non-GMO project, Kosher, Consumer Lab, and Certified CLEAN are a few of the most important.
4. ASK us: If you're at our shoppe, ASK US for advice! All of our brands are high quality, but we can help you find one most suited to your needs. If you are not located in Knoxville, please send us an email on our Contact Us page here and we would be happy to help you: https://eddieshealthshoppe.com/contact-us/